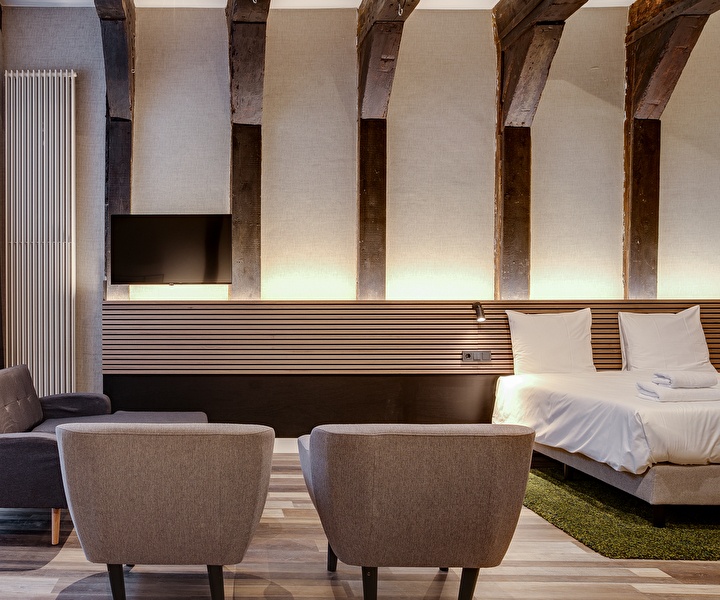 A 16th-century mansion located in the UNESCO-protected canal district of Amsterdam
The Sixteen
The Sixteen is an elegant boutique hotel located in an historical building where poets, artist and thinkers have been gathering for centuries. Just 5 minutes walking from Central Station, our modern rustic rooms are equipped with private bathrooms, flat-screen TVs, coffee machines, and free Wi-Fi.
Our 24/7 Holographic reception and fast self-check-in offer the latest technology services for a seamless stay, all while having access to 360 degrees concierge services. Our team of experts will make you feel like having a reliable friend in town.
Book your luxurious retreat today and experience tradition and innovation in the heart of Amsterdam.